The Pool
Valentina Camacho , Antonius Oktaviano Wiriadjaja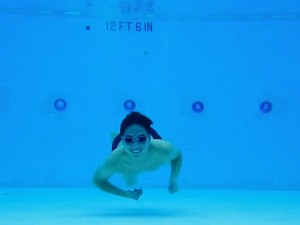 Bringing a pool to the IAC lobby.
Description
The Pool brings a calm space for meditation, introspection and relaxation to the lobby of the IAC building. Swimmers break the surface, explore the 120 foot wide pool and interact with each other. It is a journey for both themselves and the audience.
The Pool features a new composition and live performance by Merche Blasco and sound design by Phan Visutyothapibal. Special thanks to The Pool's swimmers, Yoni Ben-Simhon, Nelson Ramon, Eszter Ozsvald, Paul May, Ju Yun Song, Eric Hagan, Emily Webster, William Jennings and Alex Kozovski.